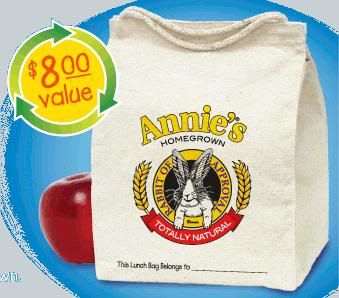 Annie's Homegrown products have partnered up with
Kids Konserve
to offer a free reusuable and waste free lunch sack valued at $8.00 when you buy any two packages of Annie's Homegrown products. Fill out the form
here
with your UPC codes (no mail-in rebate required) and you shall receive your free lunch sack within 4-6 weeks. I'm so excited and shall be checking my pantry after work.
I've started to look into resuable products for our family so that I can teach my children (our future) how to do their part in saving the environment by challenging them to cut down on their waste, while teaching about the importance of reuse and saving money. Kids Konserve looks like a great company to support our ever growing environmental issues.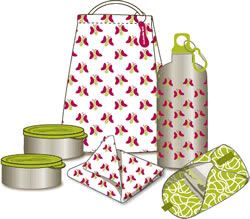 Kids Konserve
company was sparked by the amount of trash that was coming home from our preschooler's lunch. We took what has been a family endeavor, reducing the amount of trash we put into the landfills, and made it a business that will help all families. Kids Konserve creates awareness via their Waste-Free Lunch Challenge Fundraiser, Reusable Bottle Drive, and Green Your Classroom Party Pak Challenge and teach about not creating waste, Kids Konserve can help lead to major savings in our landfills and hence reduce greenhouse gases. Many schools do not even recycle, and the amount of trash produced by one child's lunch alone creates 67 pounds of landfill waste in a school year! Kids Konserve offers its reusable lunch products directly to families and also as a fundraising opportunity in schools.
Kid Konserve are happy to offer The Freebie Junkie readers a 15% coupon code
valid through August - use online code: SCHOOL upon checkout.
Enjoy and stock up for Back to School.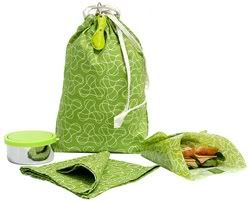 I like this
Snak Pak for $16.15
(after 15% coupon code) + Shipping. The reusable waste-free Snak Pak includes cotton draw string bag, cloth napkin, food kozy, 304 food-grade stainless steel food container and recycled aluminum name tag.