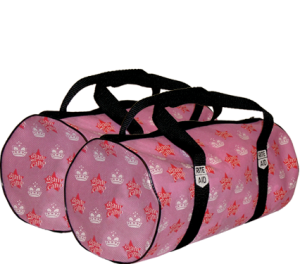 Take advantage of the Rite Aid Glam Camp 2010 rebate offer #85…
Just purchase $10.00 Worth of Any Variety:
• Sally Hansen Products
• Maybelline Products
• Clearasil Products
• Veet Products
• göt2b Products
• CoverGirl Products
• Dickinson's Products
• Phisoderm Products
…AND you'll receive a FREE Glam Camp Bag filled with FREE beauty samples!
Deal Scenario:
Buy 1 Veet Hair Removal Gel Cream $6.49
Use the $3/1 in-ad coupon (see store flyer)
Final Cost ONLY $0.49!*
*Do the scenario above twice and you'll pay ONLY $0.98 for 2 Veet Hair Removal creams and a Glam Camp Bag with Beauty samples! While not completely free - its an awesome deal that can't be missed!
Here's one more Drug Store deal and this time its for Walgreens:
The following is advertised in the current issue of Every Day with Rachael Ray magazine (page 53):
Buy any Aussie product and send them your receipt along with your name and address to receive a FREE Every Day with Rachael Ray brush set! I'm assuming this will be a FREE pastry brush set, but it doesn't specify, so I could be wrong.
Mail your receipt to the following address:
Every Day with Rachael Ray
750 Third Ave, 3rd Floor
New York, NY 10017
Attn: Aussie Free Gift.
While supplies last. Supplies are limited. Offer is on a first-come, first-served basis. We reserve the right to substitute a gift of similar value, if necessary. One per customer. Allow 6-8 weeks for fulfillment. Offer ends May 16, 2011.
You can score a pretty sweet deal at Walgreens this week on Aussie products…
Aussie Hair Care 6-14 oz. $2.99 = $1 RR
Buy 2 Aussie stylers $2.99 each
Use the Buy 1 Aussie or Herbal Essences Product, Get 1 Styler Free coupon from the 8/1 PG
Pay $2.99
Get back a $1 RR
Final Cost $2 for both!
…AND then submit for the FREE Rachael Ray brush set!