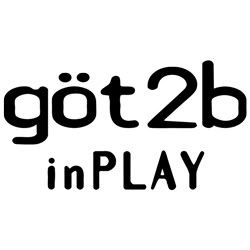 I'm a
Bzz Agent
and am currently working on the göt2b® inPLAY® assignment.
There are a limited number of spots left in the göt2b® inPLAY® BzzCampaign and I wanted to give you first dibs on inviting dudes you know to check out these hair tamers, too. What dude could resist scoring crunch-free, touchable style for free?
While göt2b® inPLAY® is for any dude who cares about his 'do (but wants to look like he don't), this campaign is not. People who may be eligible for this campaign:
• Are guys, 18 – 35 years old
• Live in CA, TX, FL, GA, NC, NY, NJ, PA, IN, OH, MI or MA
If you know anyone who meets these criteria, send them this
link
to learn more and sign up.
I received a free full size göt2b® inPLAY® with samples and coupons to share with friends.
Enjoy!