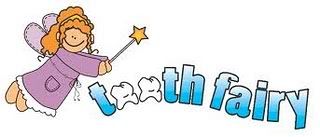 Now my son will be heading to Kindergarten in 2 weeks I'll have to start watching out for any signs of loose teeth. One of his classmates already lost their tooth so it can happen anytime.
This
free Tooth Fairy letters
will come in handy. Plus the 10 Free Tooth Fairy Coloring Pages you can download and print.