Saturday 25th
For the Family

Here's a great opportunity for you to check out a local museum for FREE! This Saturday, September 25th, marks the
6th annual FREE Museum Day
Here's what you need to do to snag your free ticket (valid for up to 2 people)…
* Head over
here
and check out the participating museums in your area.
* Once you have found a participating museum, head over
here
and complete the registration form.
* Your ticket will be emailed to you after you submit your information; remember to print and bring your ticket to your selected participating museum on Saturday.
* Keep in mind that your free ticket is good for two people and is NOT valid for special exhibits, IMAX film screenings or for use with any other offers. There is a limit of 1 Museum Day Ticket per household and per valid email address.
For the Kids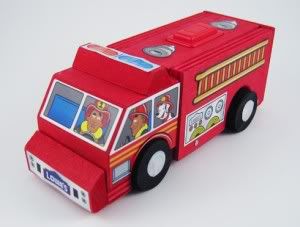 Sign your kids up
here
for the Lowes Build it workshop. Starts at 10am and this week its build a fire engine
Michaels is having a free
American Girl

Doll Event
Saturday, September 25th for ages 8 and up. Go from 10-2 pm to get everything you'll need to throw a doll sized party!
Pottery Barn Kids
- Stop by Saturday to create a one-of-a-kind Yoda, TIE fighter, and X-wing stick puppet. (I don't see a time listed so it must be all day, call your location before heading out)
Stop by Saturday between 1 – 3 pm for a Boys & Girls Clubs of America Dream board Make & Take.
Sign up
here
to get in on the Weekend Work Shops at Home Depot.
Saturday, September 25 2010 from 10 a.m - 11 a.m: Fall Face Lift: Interior & Exterior Painting
Saturday, September 25 2010 from 11 a.m. - 12 p.m: Decorative Flooring Solutions
Saturday, September 25 2010 from 1 p.m. - 2 p.m: Save Energy. Save Money.
Sunday 26th
For the Adults
Weekend Work Shops at Home Depot - Sign up
here
Sunday, September 26 2010 from 1 p.m. - 2 p.m: Fall Planting and Maintenance
Sunday, September 26 2010 from 2 p.m. - 3 p.m: Maintaining Your Driveway