I canned a couple more jars of whole plum tomatoes tonight as they were so ripe they wouldn't last till the weekend.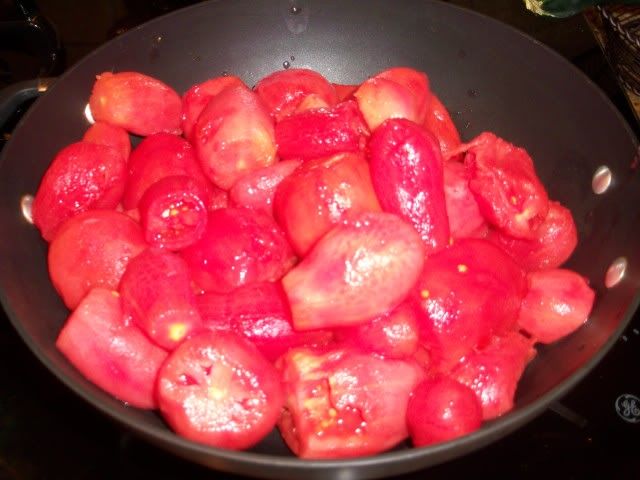 Here are the peeled tomatoes stewing before being placed in the sterilized canning jars.
My hubby finally found the Mrs Wages Create Salsa mix at Walmart.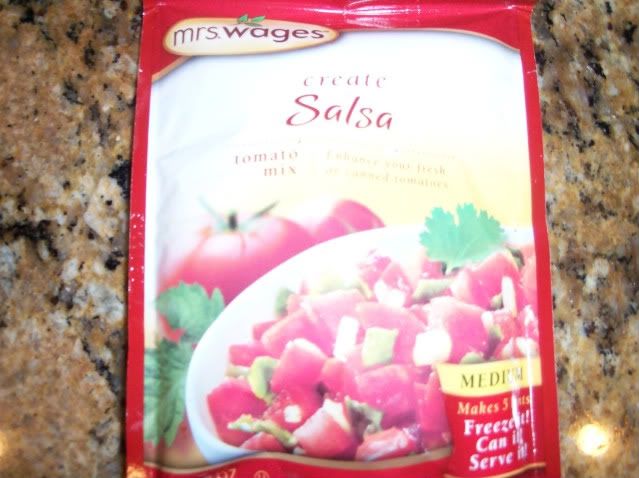 We had been giving away a lot of the brandywine tomatoes to neighbors, friends, family and the school. So tonight I kept what we had and made salsa and canned them. The recipe was super easy, it only requires the tomatoes, salsa mix and 1/2 cup of white vinegar.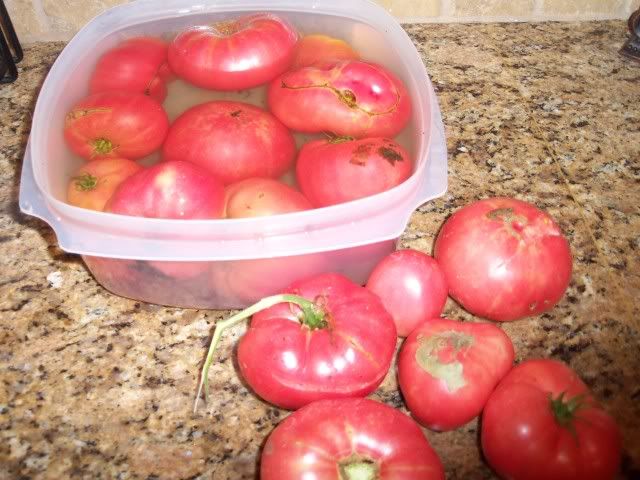 Here in this pic I was dropping the tomatoes in boiling water for 3 minutes to enable me to take the peel off easily.
Here's my canned veggie harvest for the night.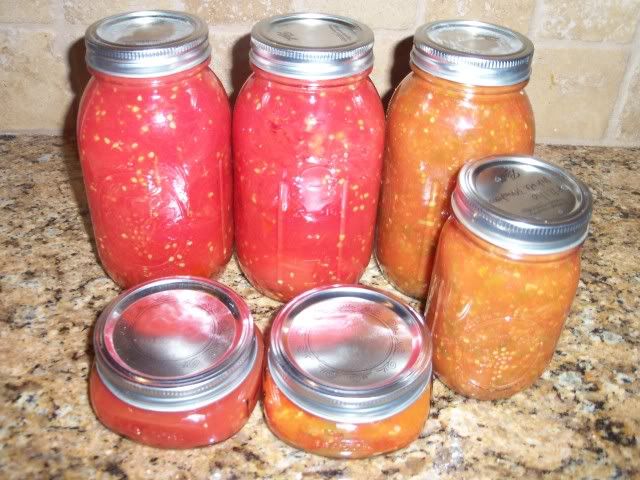 One of the little jars is the extra juice from the tomatoes stewing - couldn't bare to throw it out and the other jar was some roasted red peppers that I decided to can too.
My tomato plants are still bearing fruit. I'll be happy when I've harvested it all as it sure takes up a lot of time, but the end result is awesome.