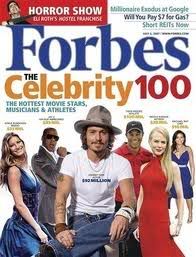 I'm not sure how many more free magaazines my mailman can put in my mailbox but I'm loving all the free subscriptions.
Hurry over and sign up
here
for a complimentary subscription to Forbes magazine. Enjoy a 1 year subscription. No strings attached. You'll never receive a bill. I ordered
mine
just now.
Thanks
Mojosavings