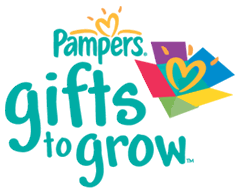 Here's a new Pampers Code for 5 points
PAMPERSTWITTER5
Here are some other codes you can try.....
let me know if any of these do not work:
GIFTS2GROWBONUS
GTG5FREEPTS0810
SepFacebook2010
HangOn2Summer20
GTGCOUPONPOINTS
WELCOME2PAMPERS (50 points)
GTGTENMONTHCODE
GTGFIVEMONTHS10
GTGGETREADYSOON
25GTGSUMMER2010
15GTGSUMMERFUN
GTGSUMMERFUN5PT
GTGSPRINGFREE10
GTGLEARNMORE089
XKCMYXFVD96VXVK
WELCOME2GTG2010
GROWWITHVILLAGE
JOINTHEFUNGTG09
THRIFTYMOMMYGTG
OHAMANDAAWGTG08
GETSTARTEDNOW10
GTGPLAY3USA2010
WELCOME2VILLAGE
GROWWITHVILLAGE
ps. Let me know if any do not work
If you haven't signed up yet for Pampers Gift to Grow rewards account then sign up
here
. You can increase your chances of winning one of the 3 sweepstakes or donate to March of Dimes or continue to save for a reward for yourself or the family.
Subscribe to the email feeds or my facebook (
Addicted to Freebies
) or my Twitter account (
Freebiealerts
) as I'll post the free pamper codes as soon as they come in. Love the freebies.
Hint: Like Pampers on facebook as the new codes are often posted there ; )
Click the link to vote and elevate my blog, thanks