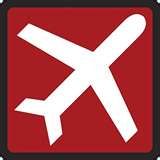 I love going on vacations with the kids - I want them to be world travelers and see beyond their backyard. We just got back from a wonderful European vacation last week to see my family (I grew up in East London and hubby wanted to do a Guiness and Jamison tour in Dublin). This was the kids first trip abroad with their brand spanking new passports. So we cashed in our Mastercard miles (that we had been savings for 5 years) and my husbands frequent flyer miles to score free airline tickets for all four of us. We stayed at my brother's house (free accomodation) and we ate breakfast and dinner at my parents each day (free food). I went online to scope out discount tickets and free things to do with the kids. I always sneak my 3 year old into tours by saying she's 2 (free ticket).
Last year we took the kids to Disney World. We stayed on the Disney property so we could be part of all the action and this was a once in a lifetime trip for us as a family. As you all know Disney World is not a cheap trip by any means. I booked our flights when a great deal came by and booked through
ebates
to get cashback on my purchase. My 2 year at the time had free entry. I searched online for all the Disney hotel discount codes available, my sister in law had old entry passes that were transferable which helped tremendously (free entry tickets). We took in our own food and drinks and found great websites to help reduce our overall bill. There are so many websites out there that gives you advice on what to do and see and all on a great budget.
So I'm now thinking about a Disney Cruise maybe in 2 or 3 years time. Click
here
for a free planning DVD - and then figure out what you want to do and then go online and figure out how you can reduce that enormous bill.
Taking a family vacation can be a great educational experience for your child. My children know that England has a Queen and her Palace is closely guarded by Guards who carry bayonnets with spears attached and they know all their Disney Characters.
Where there is a will there is a way. Where will you go tommorow?