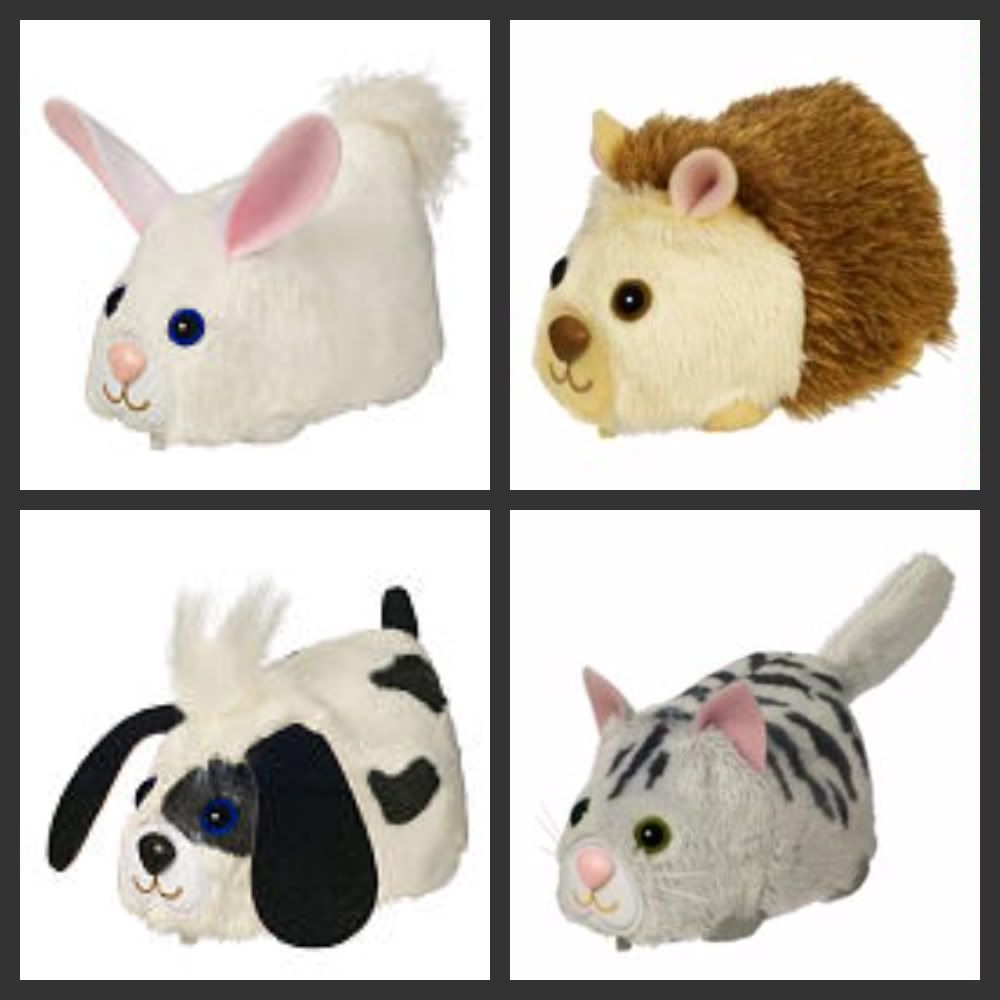 Look whats hot for the biggest holiday season of the year! Hasbro the makers of the popular FURREAL FRIENDS brand introduces scampering and scurrying little friends to the playground. From these pictures they look pretty similar to the infamous Zhu Zhu pets so we just had to try these out for ourselves.
My daughter squealed with delight when she received Flurry in a Hurry - the swift bunny for review. The bunny came in a cute pet carrier box complete with little air holes. They are slightly bigger in size and while they scurry, scatter, bump and change direction just like a Zhu Zhu pet they actually look and sound more like a pet.
There are six different Furry Frenzies to choose from:
Flurry in a Hurry - swift bunny
Senorita Scamps - pretty kitty
Buster Bow Wow - goofy puppy
Dash McFlash - speedy hedgehog
Captain Crash - sneaky raccoon
Zippy McNutty - hyperactive chipmunk
While I did ask my daugher which pet she prefered she said she likes them all. She loved her bunny so much that she took JuJu (Flurry in a Hurry's new given name) to bed with her the first night. This soon stopped as my daughter woke me up mid way through the night by coming to our bedroom and handing me JuJu and saying "you keep JuJu now" needless to say JuJu stays in the playroom now....
BUY
You can buy the Furry Frenzies and all the accessories at Amazon.com starting at $8.88 (free ship with $25 or more spent)
FurReal Friends Furry Frenzies City Center Play Set
$33.62 and ships for free
Furreal Furry Frenzies Whirl Around Playground
$19.96
Furreal Furry Frenzies Cruisin' Carrier
$17.99
One less gift to pick up!
Disclosure: A sample product was provided to me in exchange for my honest review. The opinions and thoughts expressed are my own. I received no other compensation for my review nor was I under any obligation to give a positive review.