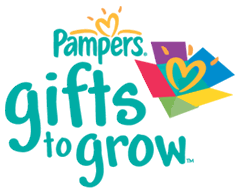 For those who already have a Pampers account and couldn't use the 100 point code (restricted for new members) then here's a consolation code worth a measly 5 points!
Do you realize Mr Pampers that 5 points is really like a tiny fraction of a prize. Oh well I'll plug it in anyway and slowly plod along - maybe by 2023 when my son goes to college I'll be able to buy him a nice gift ; )
4HAPPYHALLOWEEN (5 pts)

Here are some other codes you can try.....
let me know if any of these do not work:
453983270233478 (NEW MEMBERS ONLY)
Pampersgtg10pts – 10 points
FacebookOct2010 – 10 points
10PTSFREECODE4U – 10 points
WELCOME2VILLAGE – 10 points
GIFTSTOGROW4MOM – 50 points
PUNTOSPARAMI123 – 10 points
JOINNOW4REWARDS – 50 points
GTGCOUPONPOINTS – 10 points
CAREFORNEWBORNS – 10 points
PAMPERS4MOMSOND – 10 points
2BEGINEARNING50 – 50 points
GETSTARTEDNOW10 – 10 points
WELCOME2GTG2010 – 10 points
GTGGETREADYSOON – 10 points
GTGFIVEMONTHS10 – 10 points
GIFTS2GROWBONUS – 20 points
GTGTENMONTHCODE - 10 points
ps. Let me know if any do not work
You can increase your chances of winning one of the 3 sweepstakes or donate to March of Dimes or continue to save for a reward for yourself or the family.
Subscribe to the email feeds or my facebook (
Addicted to Freebies
) or my Twitter account (
Freebiealerts
) as I'll post the free pamper codes as soon as they come in. Love the freebies.
Hint: Like Pampers on facebook as the new codes are often posted there ; )
Click the link to vote and elevate my blog, thanks