Its never too early to talk Christmas. I shop all year round for Christmas ideas and gifts, however I still rush around last minute for gifts but at least I have a bulk of the gifts set nicely aside.
Well this Holiday how about we make it easy for you - there will be no need for you to go buy gifts for the family - you can win it all here - your prize pack will be shipped in time for the Holidays - all you need to do is wait for the nice mailman to deliver your prizes and then you wrap it. Or even better donate it to a family in need or Toys for Tots.
Welcome to the Sneak Preview for
"Getting Ready for the Holidays Giveaway Extravaganza"
which will run from November 7th till 14th

Follow each host through facebook to be eligible to win their "A Gift for Everyone" Prize Pack
If you follow all 4 host through facebook you are eligible to also enter the Grand "A Gift for Everyone" Prize Pack too.

Here's a sneak peak of the wonderful prize pack being offered (over $175 worth) - Enter the early entry contests so you have a higher chance of winning - find all the early entry contests on the top right hand sidebar. Ends 11/5 so hurry!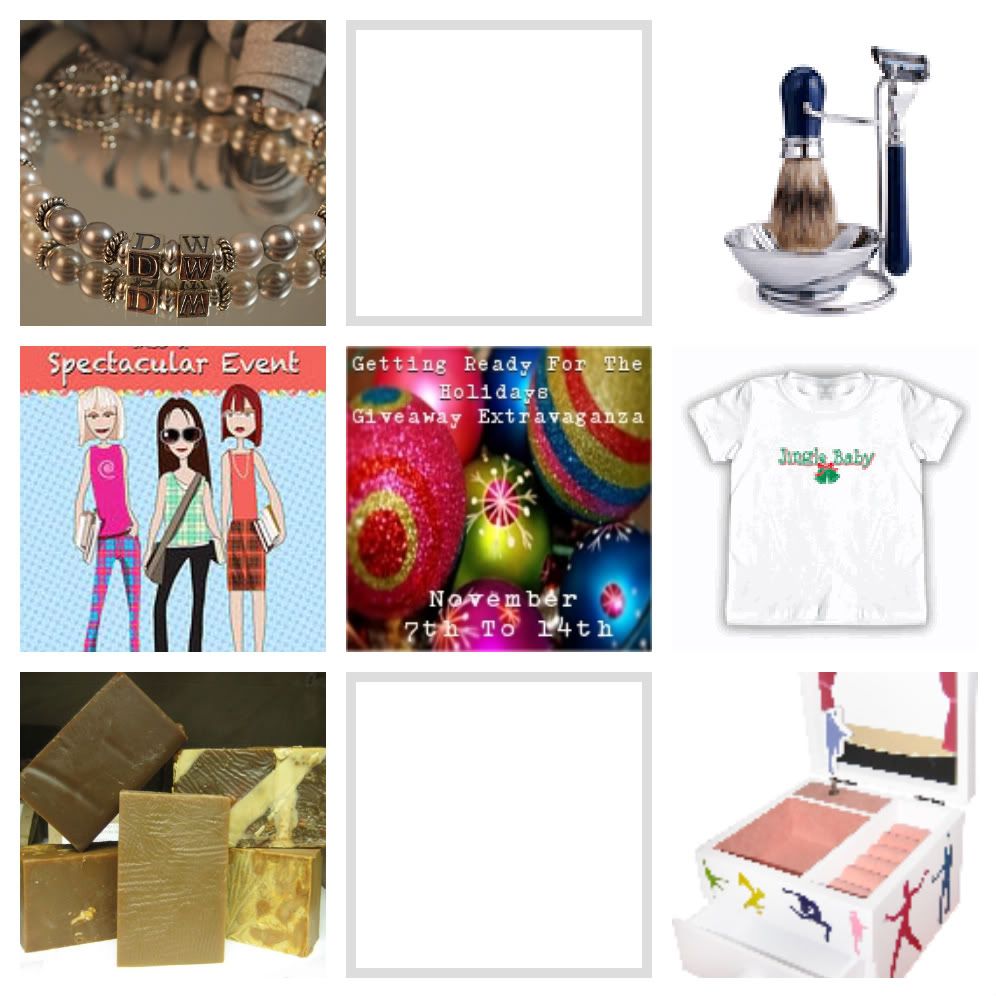 You might want to do the following in preparation:
1. Follow each blog via Google Friend Connect, Facebook, Twitter or Email subscribe so you can be the first to find out whats in each prize pack and enter the early entry contests
2. Check out the sponsor's website and see what goodies might be included
3. Pencil the giveaway date in your calender, iphone, blackberry etc..