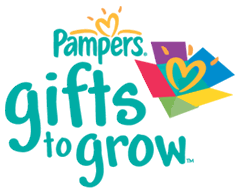 Here is a new 10 point code!
HAPPYHOLIDAYSFB
I have accumulated 773 Pampers codes so far - how many do you have? I'm holding out for a gift card as my kids are too old for the toys. It will take me a while but all good things comes to those who wait...
Here are some other codes you can try.....
let me know if any of these do not work:
NEWWIPESPACKAGE 10 points
GTGWELCOME10PTS 10 points
DEC2010FACEBOOK 10 points
453983270233478 (NEW MEMBERS ONLY)
Pampersgtg10pts – 10 points
WELCOME2PAMPERS (
thanks Emily
)
10PTSFREECODE4U – 10 points
WELCOME2VILLAGE – 10 points
GIFTSTOGROW4MOM – 50 points
PUNTOSPARAMI123 – 10 points
JOINNOW4REWARDS – 50 points
GTGCOUPONPOINTS – 10 points
CAREFORNEWBORNS – 10 points
PAMPERS4MOMSOND – 10 points
2BEGINEARNING50 – 50 points
GETSTARTEDNOW10 – 10 points
WELCOME2GTG2010 – 10 points
GIFTS2GROWBONUS – 20 points
You can increase your chances of winning one of the 3 sweepstakes or donate to March of Dimes or continue to save for a reward for yourself or the family.
Subscribe to the email feeds or my facebook (
Addicted to Freebies
) or my Twitter account (
Freebiealerts
) as I'll post the free pamper codes as soon as they come in. Love the freebies.
Hint: Like Pampers on facebook as the new codes are often posted there ; )