If you love Facebook there are a couple of freebies to be had on Facebook today!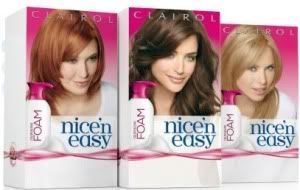 Clairol is launching a new Color Blend Foam and they are giving away free 100,000 boxes of it!
If you haven't done so already, just click on the "Like" button on the
Clairol Facebook Page
and at 12 p.m. EST, you'll be able to sign up for your free box of Clairol Color Blend Foam.
2PM EST

At 2 p.m. EST, Tide will be giving away 5,000 Washing Machine Cleaner Packets on Facebook! Watch their
Facebook page
for a link at that time.