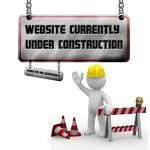 Under my "New Year New Me" theme The Freebie Junkie is undergoing a blog renovation. I'm pretty excited about it but its a work in progress so pardon the interruption... I'm still blogging freebies and deals so its still ....

In order to read each article just click on the title list! Trust me when its all done you'll be pleased, just bear with me!
Have a wonderful day!