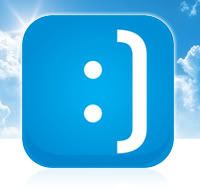 I just got an email from Smile.ly to participate in the Country Crock Sharing Campaign
I'm in and excited to receive my package.
One (1) full-value coupon for a free tub of Shedd's Spread Country Crock®
Ten (10) coupons for $0.75 off any Country Crock® product, to share with friends
A downloadable coupon for $0.40 off any Country Crock® product
Access to the Country Crock® recipe builder
The Country Crock® Information and Sharing Guide
Instructions for "How to Share on Facebook and Twitter"
All I have to do is come back online and share my feedback on the product.
YUMMY ALERT
Click
here
for some yummy recipes with Country Crock.
If you like Country Crock or havent' tried it then
here's a 40c/1 coupon
. If your store doubles coupons then thats 80c off which is wonderful!
Sign up
here
to partake in a Smile.ly mission for yourself.