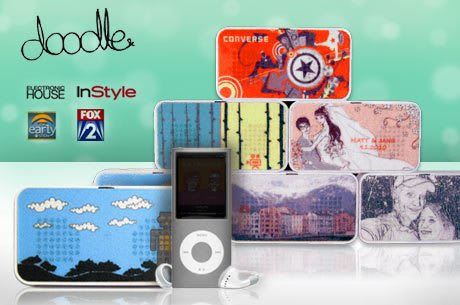 Looking for a fun birthday gift for friends and family, or maybe a cool gift for yourself to kick start Spring and getting outdoors. Look at those cool speakers pictured above which you can customize yourself with your own doodle or picture. If you are not feeling artistic you can also apply the designs they have. You can take this portable doodle speaker anywhere amplifiers work and with AAA batteries or a USB cord its easy to hook up to a laptop, MP3 player, ipods etc... I like the idea of using it for a picnic or trips to the beach during the summer.
Check out this video
here
Eversave
is offering these cool
doodle speaker
s for $20 (regular price $39.99) + Shipping. Offer expires Mar 14, 2011 @11:59 PM. Sign
in or up
and get in and doodle away.
Fine Print
Code available 2 days after purchase at 12:00:PM EST
Use one code per purchase at origaudio.com/design.php
Code cannot be used toward shipping
Shipping rates start at $5.95
Orders will be shipped within 3-5 days after being placed. Orders placed after 3/28 will be shipped within 2 weeks of order submission
Promotional value expires on Jul 10, 2011