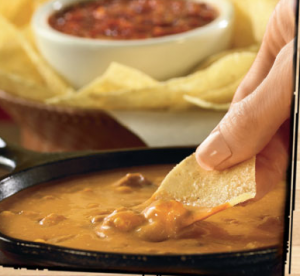 Who's headin' out this weekend to go see Mars Needs Moms?
Be sure to sign up for the
Chili's email club
! Just for signing up, you'll score a coupon valid for
FREE Chips & Queso
(cheese dip with seasoned beef, served with warm tostada chips and homemade salsa) with the purchase of any entree!
So after the mvoies or shopping go armed with the coupon and head to Chili's for lunch or dinner for a nice break.
Never leave the house without coupons ; )