Its Thanksgiving next week followed shortly by black friday, cyber monday and then Christmas. However, it doesn't have to put a damper on your holiday spending as its so easy to save money online these days through the vast number of online websites. I never shop online without first finding a sale, coupon code and going through a cash back site. This I call super stacking and its amazing what you can get with a little online searching and creativity in super stacking.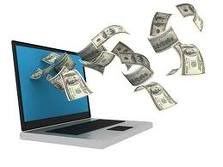 I'm excited to present to you Coupon Chief for your online shopping and saving needs. Coupon Chief has taken online couponing up to a new and unchartered level, it is an amazing digital coupon clipping website armed with countless coupon codes for every possible store you could possibly shop at. You never have to pay full price online again!
Simply search for the store where you're making a purchase (e.g.. http://www.target.com or even just target.com). Write down or copy the code to your clipboard. Then click the "use it" link to go directly to the store where you want to make a purchase.
Here are a few extra ways to make money while at Coupon Chief

Thanks to Coupon Chief, you can make money just by uploading coupons and sharing the savings. Every time someone uses a coupon you've uploaded, Coupon Chief will give you 2% of the sales. So next time you browse through the web looking for a coupon code - check coupon chief and see if they have the code - if not sign up, download and just sit back and relax... and decide how you want to get paid. If you are as addicted to couponing as me you'll be checking coupon chief a million times a day to see how many people used your coupon. I just noted someone under the name of "ucrual" has downloaded 751 coupons just this week and the next person "Dee Dee" has 791, wow I wonder what their checks look like.
For those shopping you can find the latest and greatest online coupon codes on both their website and facebook page. If you are like me and like to "make a change", Coupon Chief's Coupons-4-Causes will support your favorite cause every time you shop. Just use Coupon Chief's coupons for your online shopping, and they'll donate up to 20% of the purchase to your favorite charity, school, or church.
Wow a site that not only saves you money, but it pays you money while also paying it forward too. What will they think of next?
Coupon Chief has kindly offered The Freebie Junkie
readers a chance to win one (1) $75 Target eGift Card.
Simply enter through the rafflecopter form below
Disclaimer: Coupon Chief provided me compensation for the review and giveaway, but it does not affect my review and opinion on the product. This is written based on my own honest opinion (other peoples opinions may vary).