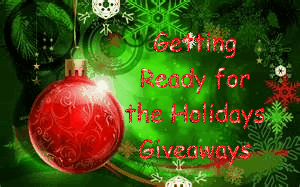 You all know by now that I love daily deal sites. One of my favorite has to be
Totsy
as there is something for everyone. Awesome deals are offered for toys, books, clothes for adults and kids alike, even household goods and many more. Make your holiday shopping at Totsy for that one stop shop for the whole family.
What I like most is there are books available on Totsy! Toys are abundant in my household and they come and go but books are a treasure as they open up the imagination to something that can be grasped visually and mentally and also help my children to read and write.
We received a Hardcover copy of A Treasury of Curious George and Curious George courtesy of Totsy.
We love to read before bedtime and Curious George has been an all time favorite especially for my son. Could it be that little mischievous monkey that gets away with everything and saves the day antics that my son can relate to? or the fun story lines that takes you from the zoo, hospital and even the moon? There are 8 stories within the A Treasury of Curious George and my son loves Curious George in the Big City as every year we trek over to New York to visit the lighted Christmas tree and he can relate to the enormity of city life to a small person. We all love the Curious George book as it details how Curious George met the man with the yellow hat and moved away from his home and of course shares in all his antics along the way.
Put books on your Christmas list and grab great book deals at Totsy.
Shipping can sometimes be a deal breaker but Totsy offers free shipping for first time members. Plus spend over $45 at Totsy and you'll receive a one year magazine subscription to Disney's Family Fun or if you already have the magazine submit the rebate form for a $10 rebate which is a nice way to reduce your out of pocket.
Sign up
here
to check out all that Totsy has to offer.
A lucky Freebie Junkie will win the same Curious George books.
Simply enter through the rafflecopter form below:
Disclosure: I received the Curious George books for review purposes courtesy of Totsy. All opinions are of my own, others may vary.
Enter to win other Getting Ready for the Holidays Giveaway prizes here