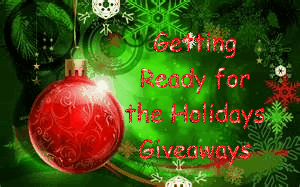 I love the smell of the holidays, with fresh baked cookies and a fresh cut tree its a sensory delight. Two years ago we went and brought an artificial tree. While we miss a fresh cut tree we were happy to give up the dropped pine needles.
To bring in the holiday scents I usually light scented candles. This year I'll be using the
Renuzit Fresh Accents Holiday Air Freshener
. I must say that I am very sensitive to scents. Too much scent gives me a headache but there are certain mild scents that I do like, such as vanilla, pine and fresh linen. I was nervous about using these accent fresheners in my home but these worries were gone after use.
The Renuzit Holiday Air Fresheners are not overbearing at all. The Renuzit Fresh Accents not only smell fantastic (festive snow is my favorite) but also have a stylish versatile two-sided design! Here are just a few details about these great little fresheners:
They offer two holiday fragrances - Winter Berry and Festive Snow

You get 30 days of continuous fragrance odor elimination

No plugs, batteries or flames needed!

These fragrant cuties are only $2.00!
3 lucky winners will have the opportunity to win 1 FREE Coupon for Renuzit Fresh Accents Air Freshener
Simply enter through the rafflecopter form below:
Disclosure: I received a free coupon for Renuzit fresh accent for review purposes. All opinions are of my own, others may vary.
Enter to win other Getting Ready for the Holidays Giveaway prizes here