I received my FREE subscription of Parents magazine in the mail today (December 2011 issue). My children were flicking through while I was cooking and pulled out a Hallmark coupon for me (yay I trained them well).
The coupon was after page 30 in a Hallmark ad section. Its a peelable and valid through 12/24/11.
I'm going to put the coupon towards a Merry-Oke - I saw it in the store and thought the kids would love it. This microphone makes anyone sound just like an elf while singing to six holiday favorites: "O Christmas Tree," "Deck the Halls," "We Wish You a Merry Christmas," "Jingle Bells," "Jolly Old St. Nick," "Up on the Housetop".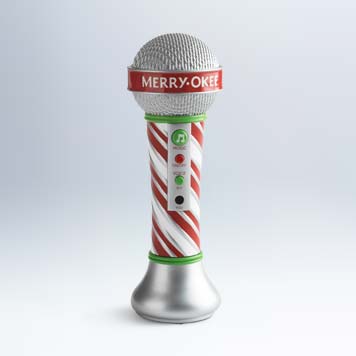 If I remember correctly last year Hallmark had these coupons in various magazines so keep your eyes peeled. Or in my case let your kids thumb through the magazine for coupons : )
By the way you can still get 7 issues of Parents magazine for free
here