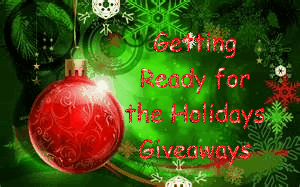 Holidays are fun times for my family. As well as being a religious event for us, its also an excuse to donate, give, splurge and indulge. However, it can also be a stressful time getting things ready as the festivities begin.
So here are some fun giveaways to help you prepare for the holidays. Each day from Monday November 7th thru Saturday November 13th there will be a giveaway per day : )
Here is a sneak peek into the giveaways for this event
Totsy
Giveaway starts Monday November 7th
Lenox
Trim-a-Tree Teacher Ornament Giveaway starts Thursday November 10th
Renuzit
Giveaway starts Friday November 11th
Come back November 7th to enter to win...