As a working mom, my children have been in day care from a very young age. I love picking them up from school, especially when they leave with their artwork. They are so proud of their work and I love pinning them to the fridge door and taking them to work for all to see. I save the really neat ones and its great to flick back and see the progression in their skills. Its funny to see how they draw people. My children have progressed to drawing stick people with hands and clothes.
As we are moving closer to Mother's Day (May 13th) and Father's Day (June 17th), I'm starting to plan ahead and think of gifts for my Mom and Dad and for my husband from the children plus small token gifts for the granparents and godparents. The best gift has to be from the heart. The ones that were chosen by my children and even the free ones such as drawings and hand made cards because they are priceless. I'm sure you are inunndated with priceless drawings as I am and it does break my heart to secretly recycle a majority of their artwork however, this Mother's Day or Father's day consider turning your child's artwork into everlasting memories.
I love the idea of scanning their artwork and placing them on mugs, travel mugs, placemats and mousepads as
photo gifts
. Shutterfly have so many photo gifts to choose from. Its earth day soon and the personalized photo shopping bag is a great gift for the ecoconcious.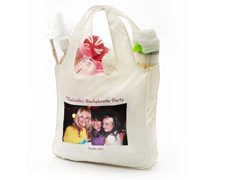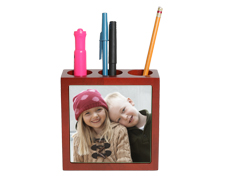 I have to say my favorite photo gift is my coffee mug that I made for everyone including myself when the kids were little. I drink my daily cup of tea from this mug and it brings a smile to think how small my children once were. I'd love to turn back time for a day to when I had taken that photo and give them an extra huge hug - its important that we all savor each day - because time sure does go by so fast. Grab a personalized photo gift to freeze those beautiful moments in time.
Disclosure: this is a sponsored post for Shutterfly, all opinions are of my own, others opinions may vary.