I am one of the lucky 175+ bloggers participating in Blogmania 2010.
Blogmania 2010, is a world-wide, web event being held September 15 & 16th. There will be over 175 blogs offering giveaway prizes on those two days alone that already total nearly $40,000. You're going to have the time of your life as you visit these blogs and sign up for a chance to win their giveaways and learn about new products. Many of them will be offered internationally, as well. We're over a month away from this awesome event so bookmark or pencil in the date into your calender as you will surely not want to miss this extravaganza giveaway.
My theme for this event is "Family Fun & Fitness"
As a busy working Mom of two active young children, I am inspired to keep them entertained as well as focus on encouraging healthy developmental learning. My goal for Blogmania 2010, is to offer my readers fun and unique products that the whole family can enjoy, especially during the fall and winter season when the outdoor temperatures start to fall. I have started to put together a collection of review/giveaway products that fit my theme for the giveaway event.
Here is a sneak peak at my sponsors and their giveaway.
.
For the Family Fun
Rock Star Zhu Zhu Pets
Rock 'N Learn Phonics DVD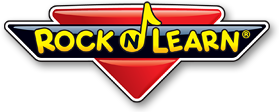 For the Fitness
Jari Love Workout DVD's
Yoga Prize Pack
I'm working on some more sponsor giveaways so I'm sure my list will grow. Exact Prize pack to be revealed during the Blogmania Event.
Be sure to sign up to any of the following as I will be posting sneak previews soon and will explain how to get early entries for these cool giveaways.
Email Alerts
Networked Blogs
Sign up here for early entries to the following:
Glee Gum - Make Your Own Candy Kit giveaway
here
Epic Boot Camp 1 week passes giveaway
here
Alo Sports Clothing giveaway
here
Rock 'N Learn Phonics DVD giveaway
here
Vital ID Rider ID Pack giveaway
here
Rock Star Zhu Zhu Pets giveaway
here
Aurorae Yoga Prize Pack giveaway
here