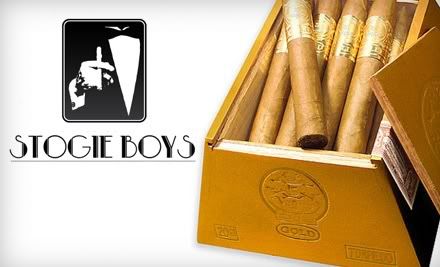 UPDATE: YAY Deal is on! Who brought in?
Groupon
Boston region is offering a $60 Stogieboys Gift certificate for $30. Plus Stogieboys offers free ship every day! now I can cross another gift off my hubby's list.
However, I need your help, only 3 have gone into the deal including me - need 10 to make it a Groupon
. If your hubby is a cigar fan then this is an awesome deal in my opinion. Give them the gift certificate for Christmas and they can shop for their own cigars and it ships for free.
Sign up to
Groupon
here to see what other deals are happening in your city!