Every month I will list my favorite top 10 freebies.
September's freebie theme is "Free Food"
1. Use UPC code 7055178653 when you sign up
here
for a free Chavrie Goat Cheese coupon.

2. Play the Heads or Tails game at
Sobe.com
to score prizes - such as free Sobe drinks coupon or a B1G1 coupon that you can take to
Target
or
CVS
to score 2 Sobe drinks for free.

3. Refer friends to the Mrs. Fields email list and if they sign up – you'll score FREE cookies.
4. Click here to get the Try Me Free Mayfield icecream rebate form plus you will also get 4 $1 coupons for future purchases.

5. Register with Pepsi X-TRAS with the same email you use on Facebook, then click the link here and "Like" Pepsi on Facebook and they'll send you a coupon for a free 20oz. Pepsi.

6. Use the Target $1/1 printable here and score free Chef Boyardee at Target


7. Keep your eye out for the "Try Me Free" rebate form found on Gerber Graduates Yogurt Blends. The rebate expires on 11/30/10.
8. Free Artisan Breakfast Sandwich and Coffee at Starbucks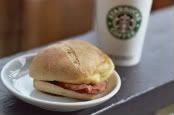 9. Register here to get free samples of Sun Crystals Sweetener.


10. Grow your own organic garden