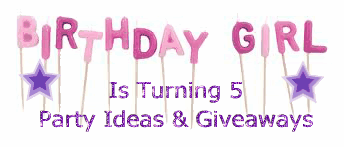 I love planning
birthday parties
, my daughter turns 5 in February and the party planning is in full swing!
This year my theme is Alice in Wonderland. I'm hosting a tea party at my house for my daughter's friends. I've been looking online for inspiration and oh there are so many wonderful ideas that are so inexpensive to put together!
I'll be sharing my planning ideas throughout January and February plus throw in a few sponsored giveaways along the way : ) My Alice in Wonderland theme will take inspiration from the Tim Burton Movie!
My first task was to put together the invites. I always like to make my invites for that personal feel!
This is the final product! I found everything I needed at Michael's.
Gift Tags $1.50 for 12
Key $1.50 each
Alphabet Stamps $1
Stamp pad $2.99
Invite stamp $7.99
Attached to the key are 2 tags. One tag I stamped the words "Eat Me" and on the other tag I stamped "Drink Me". On the back of the "Eat Me" tag I stamped the invite stamp so I can provide party details and on the back of the "Drink Me" tag I'll be including information for each guest to wear their fancy party dress. So aside from the stamps which I already had each invite cost me $1.75. Its a bit more than I wanted to spend per invite but I save on other things in my life so why not splurge for the full effect!
Have you ever hosted an Alice in Wonderland tea party? Share your fabulous ideas!